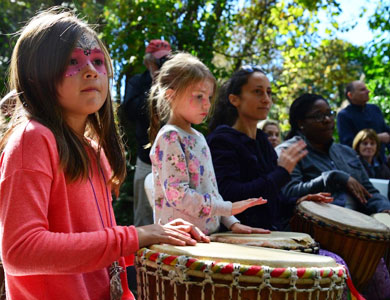 Parties
Birthday Parties - Children's Parties - Fundraisers
Holiday Parties - Drum & Dance Parties- Weddings Company Events - Graduation Parties


Ammaya Dance & Drum offers fun and lively entertainment for any kind of party! Surprise your friends by offering something different at your next event....We have given drum circles as well as dance and drum performances for children and adults at all types of gatherings. Bring the whole group together with dance and drumming, whether its family, friends, coworkers, clients or folks from the community....
For more information please contact: 508-274-8626 or info@ammaya.org