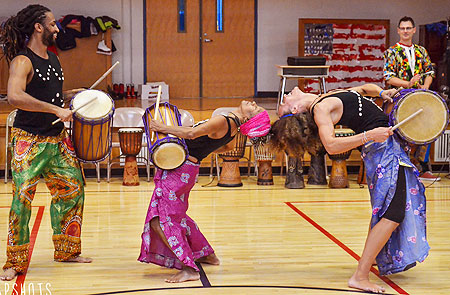 African Dance & Drum
Assembly Performances
for Preschool, Elementary, Middle School,
High School, College, Libraries & Senior Residences


Ammaya Dance & Drum includes master African drummers and a diverse group of professional artists. The ensemble offers an exciting educational program for school assemblies, performances and family events. With highly favorable reviews, they have been presenting performances and workshops regularly throughout the New England area at public and private schools, colleges, libraries, senior residences and family events. By watching and participating, students and participants are exposed to West African cultural traditions. They take something very special with them: African dance, rhythm and song!
Opening the show, the ensemble gives a performance of West African drumming, song and dance in traditional costumes. Our opening piece is exciting and high-energy, giving students a great taste of traditional African dance and drumming.


Our lead African drummer then speaks with students about the technique, background and purpose of drumming in Africa.


Students then try the drumming themselves! Our drummers will teach several simple rhythms that the students can play as an ensemble. In this way, they can experience the polyrhythmic nature of African drumming.


Students then have the chance to try the African dances themselves! They may come up and dance with the ensemble in a group, learning simple traditional movements.


Next, our lead drummer teaches a beautiful call and response African song from his home country.


Our program usually concludes with another performance piece of traditional dance and drumming from Mali, Guinea, or Senegal, West Africa. At the end of the piece, students and teachers are invited to dance and drum with us again in a high-energy finale!




Our assemblies and performances are fun, hands-on and highly energizing for students. Most of all, it is an invaluable learning opportunity to experience African culture firsthand — through dancing, drumming, stories and song.


Issa Coulibaly began studying the djembe and dun dun when he was 11 in his home city of Bamako, Mali. As his skill and reputation as a multi-instumental player, vocalist and arranger grew, Issa toured Africa and Europe extensively before emigrating to America. He continues to travel facilitating retreats and performing as the lead drummer and music director for a variety of African dance and drum troupes. For more information about Issa, viist: www.issacoulibaly.com.


Tara Murphy began exploring her heritage through African studies at Yale University, and was awarded a fellowship to study traditional dance and drumming at the University of Legon in Ghana, West Africa. For the past 20 years, she has studied closely with many African and Afro-Caribbean artists in Washington, D.C., New York City and Boston. Tara recognizes the practice of African dance and drumming as a tremendous force for healing, meditation, empowerment and community.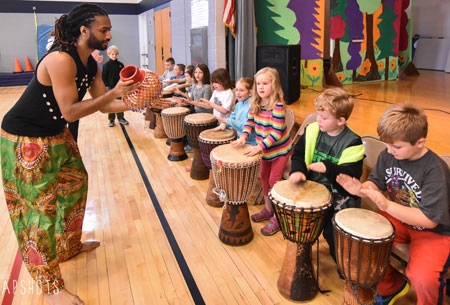 In-School and Afterschool Classes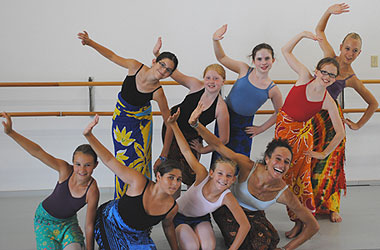 Turning Pointe Studio (Falmouth) dance students
Our ensemble teaches more in depth workshops on African dance and drumming for all ages of students, in many venues throughout the New England area. Drum classes focus on the rhythms and hand technique for drumming with djembe and dun dun drums. Dance classes highlight traditional dances from Guinea, Mali and Senegal, as well as basic African styles of movement.
Please contact us if you would like us to offer drum and dance classes for students at your school: 508-274-8626 or email tara@capecodafricandanceanddrum.com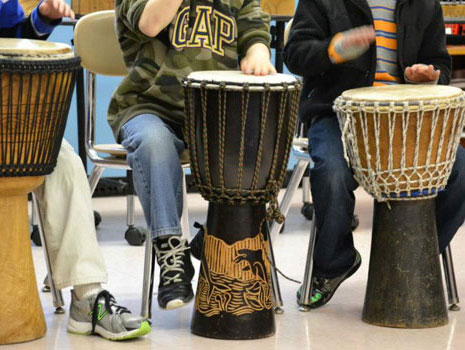 Photos by Kat Szmit, Barbara Bishop, Karen Anghinetti & Laura Sciortino