Kids Drum & Dance Classes


A child brought up where there is always dancing
cannot fail to dance
- Proverb of Nyanja people of Malawi


On Zoom and In Person Socially Distanced Classes!
Our kids classes emphasize fun, creativity, self-expression and the joy of drumming and dance. We explore rhythm and let our energy out!
Kids learn African rhythms through drumming, singing and dancing. We will learn hand drumming techniques and traditional rhythms of the West African djembe and dun dun drums. Kids will also learn to move to the rhythms and practice some basic African dance steps. We learn about African culture as well as sing traditional African songs together at the end of class. Throughout our classes we will express ourselves, use our imagination, and have a lot of fun!
If you are interested in our kids classes, please contact: 508-274-8626 or info@ammaya.org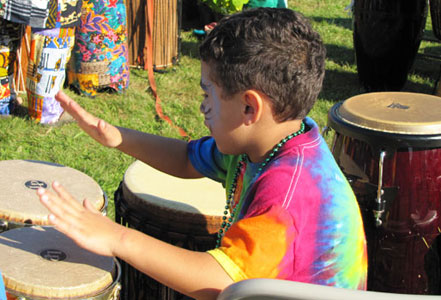 Photo by Alan Belanich (top)